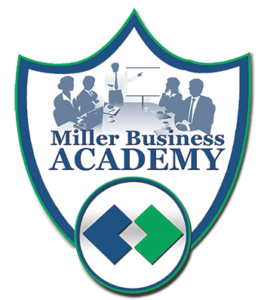 The Miller Business Academy is looking for feedback from the business community and from past attendees as we plan for the upcoming year. It is important to us to find out the needs of the business community and we would like to continue to offer the best courses and content presented by local professionals that is available and relevant today.
The Academy offers courses designed for forward-looking individuals, businesses & organizations seeking high-level/specialized training that is both local & affordable. In the past, some of the course topics we've offered were: Human Resources, Business Communication, Public Speaking, MS Excel, WordPress, Marketing, and Management.
Please take a moment to complete this short survey to let us know what topics you would be interested in seeing offered at the Miller Business Academy. Thank you!
Click here to complete our short survey