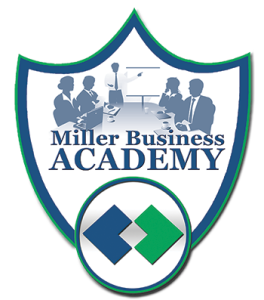 Our next Miller Business Academy,  Excel: Basics & Beyond led by Sharper Training Solutions, will take place this Friday, Dec. 2nd at 8am in our Selden Training Center. Only a few seats remain; if you'd like to join this informative, hands-on workshop, now is the time to sign up!
We've all used Excel before, but most of us just use a tiny fraction of the powerful features that are available. Attend this interactive program to learn about creating, editing and formatting worksheets, using formulas, working with ranges, macros, and charting. You will also get an introduction to advanced features including vLookup, data validation and much more. Come in a casual user and leave with an intermediate mastery of MS Excel.
This all-day workshop is only $199 and includes instruction, refreshments, and a wonderful opportunity to network during lunch, which is included as well!
Prerequisites for this class are comfort with computers and a basic knowledge of MS Excel. Computers will be provided for all attendees; however attendees may bring their own laptop provided they have MS Excel 2013 installed.
You can register online here or if you need more information, or to register by phone, please call Alex Blend at 631-585-9393 x 272.