For a small business owner, competition is key. Knowing who your competition is, where they are, on what they are doing is incredibly important. Additionally, having knowledge of your industry and what's trending could be the difference between 2 or 20 sales.
With resources at the Miller Center, you will be able to arm yourself with the information you need to make the right choices. Join us on Wednesday, February 15th from 9am to 10am at the Center for our next installment of Business Bites.
We will demonstrate a handful of our databases that you can use to gain valuable insight into your industry, your competition, and the road to success.
---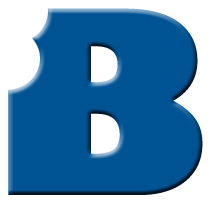 Business Bites allows the busy small business owner the opportunity to learn a new skill in an hour or less. Attendees have the option to network and enjoy tasty "bites" a half hour before the program begins…so please join us starting at 8:30am!
These programs are free and open to the public, but space is limited. We kindly ask that you register in advance.