Business: Empowered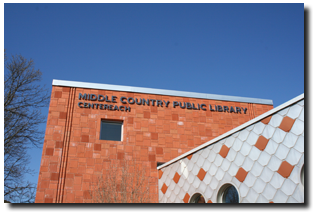 Whether you're big or small, the key to effective management, sustained growth, and healthy profit margins is having the right resources at your fingertips. That's what the Miller Business Center is all about. Our expert staff will help you find industry facts, consumer trends, and other valuable business intelligence, as well as connect you with prospects and colleagues through our popular networking events.

The Miller Center serves as a regional resource for businesses, independent entrepreneurs, not-for-profit organizations, and individuals. Located within the Middle Country Public Library, the Miller Center offers access to extensive and specialized business resources as well as personalized business research and reference assistance. The goal of the Center is to support regional economic development by meeting the information needs of the business community, promoting a literate and job-ready workforce, and providing employment information and career exploration opportunities. The Center sponsors networking and training events and works in partnership with Long Island business support organizations to provide greater public access to the information and services they offer. 

Supported by the efforts of the Library and the Middle Country Library Foundation, the Center is named for John D. Miller, a Long Island philanthropist who knows from personal experience the importance of information resources and business research assistance to small businesses and independent entrepreneurs. The Miller Center establishes partnerships with area businesses and business organizations to extend its usefulness and sustain its continued development.

To become a member of the Miller Business Resource Center, you must be a business owner on Long Island and have a valid library card from your local library. To join, fill out a membership application and bring it with your valid library card to an Information Specialist at the Center.